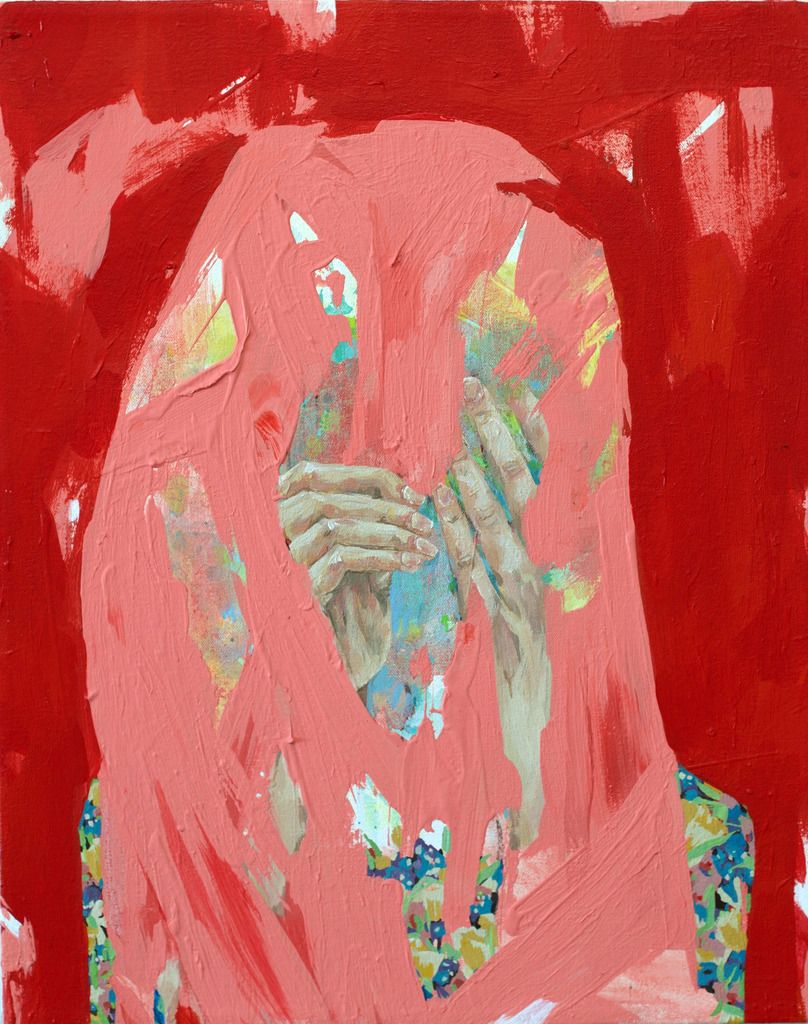 Above: New Works in Progress for 18 Reasons in San Francisco

October 6th - December 31st
(homemaking and homewrecking)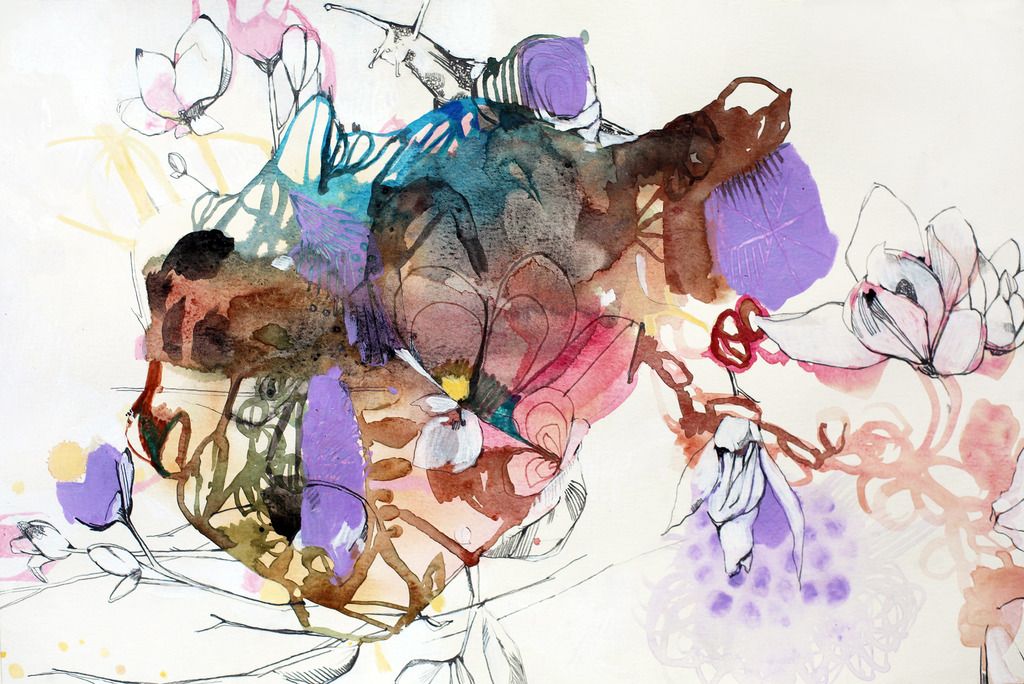 8/1/2016 A collaboration with Lisa Bachman in Nashville Tennessee.. A collaboration is a conversation- contribution, but most of all permission, patience, thoughtfulness and space.

Above: New Works on Paper, exploring female community and identity. Available framed.

'a fertility situation' & 'coalition' & 'fuck'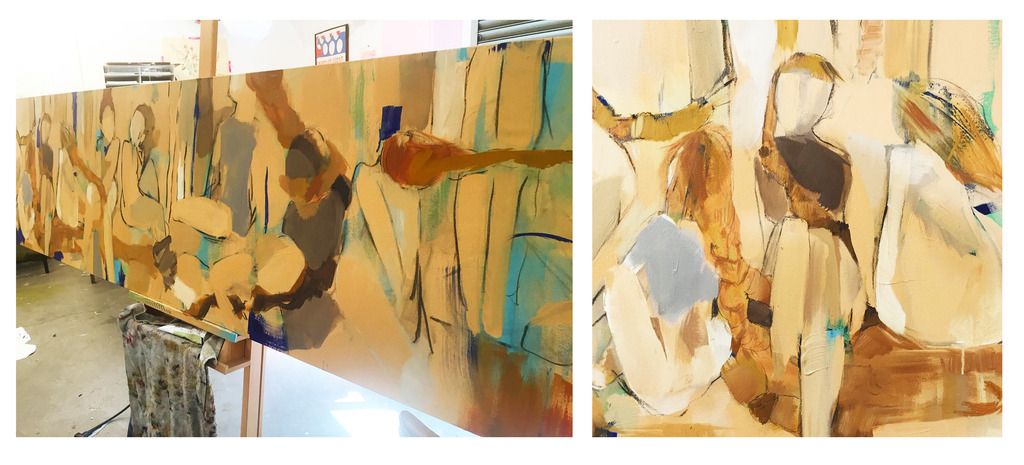 2/22/2016 :: a month without freelance tasks can be frightening, but if it pushes me out of comfort zones and into larger projects, it is a month to celebrate. new works on canvas, very large, coming soon!

1/11/2016 :: Currently, conversations 11x14 mixed media on paper is exhibiting and for sale through KittyHawkGallery in Sebastopal, CA.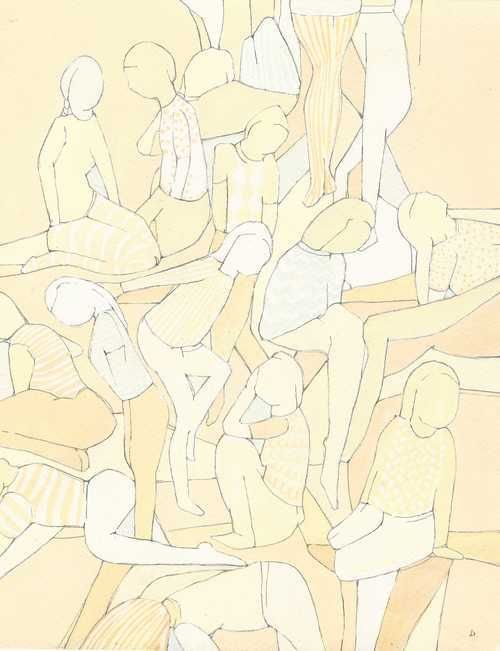 Below :: A selection of various works by Leah Tumerman, not featured in the Storybizarre Printshop (2005 to present)

Direct questions about availability or commissioning similar works using the CONTACT page.