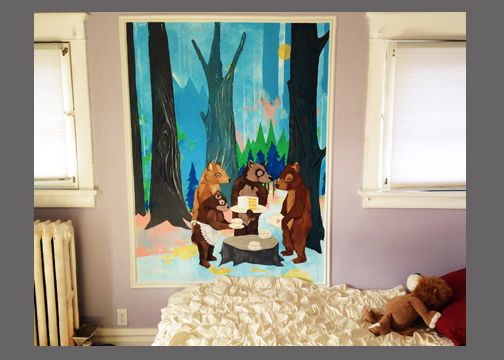 :: bring a story to life, lifesize in space ::

Custom narratives for homes, schools, offices & cityspace. See pricing and project guidelines below.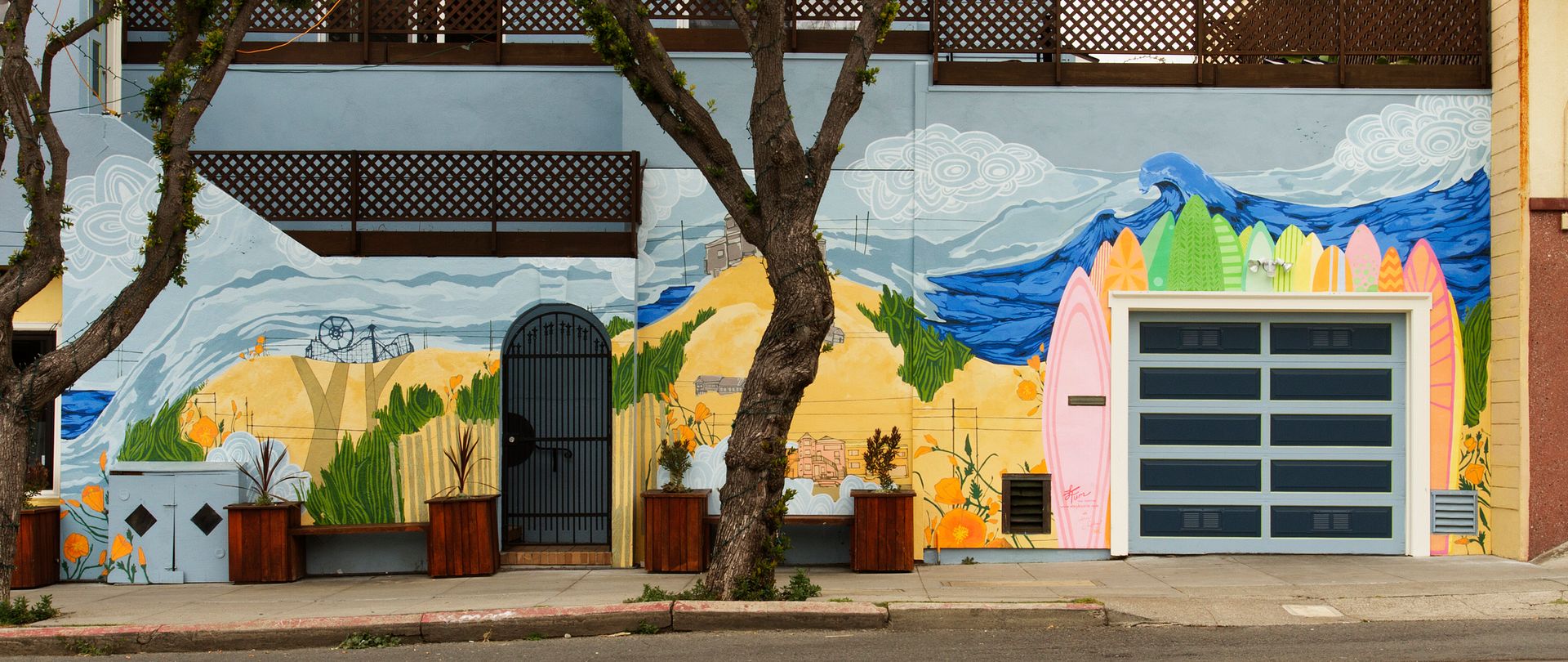 All projects begin with a conversation and a sketch. Project rates are based on square foot measurement of the desired space/design.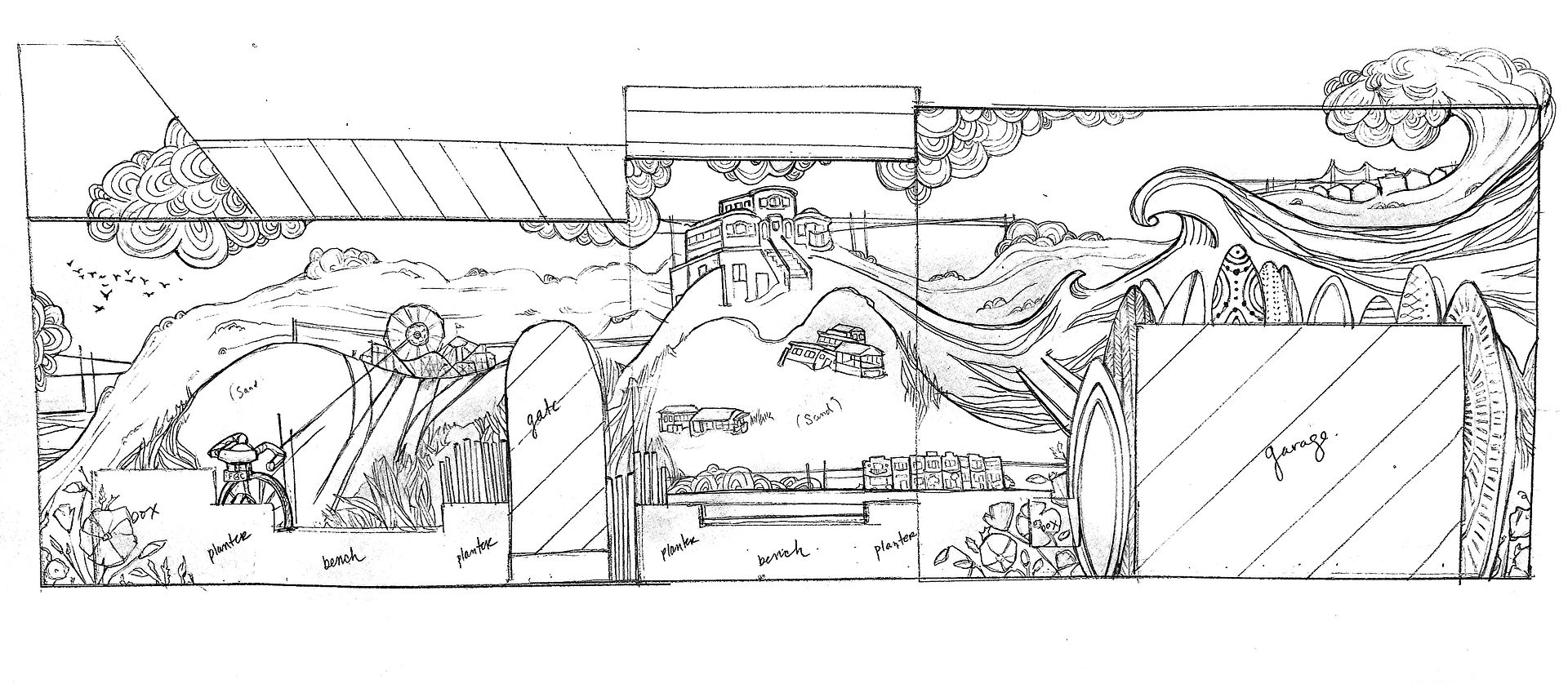 Average cost is approximately 45$ per square foot. (All estimates are given based on location, detail level, and size, so please inquire upon the cost of your particular project). The cost of original sketch, all project materials and travel expenses under 60 miles are included in the price.

Please connect with Leah via the Contact Page for additional project information, including payment terms, process details, and contracts.
(The Long Room/Side Car, Chicago - voted top 5 murals in Chicagoland bars, Time Out Magazine 2016

Exterior and Interior Walls...all kinds of surfaces.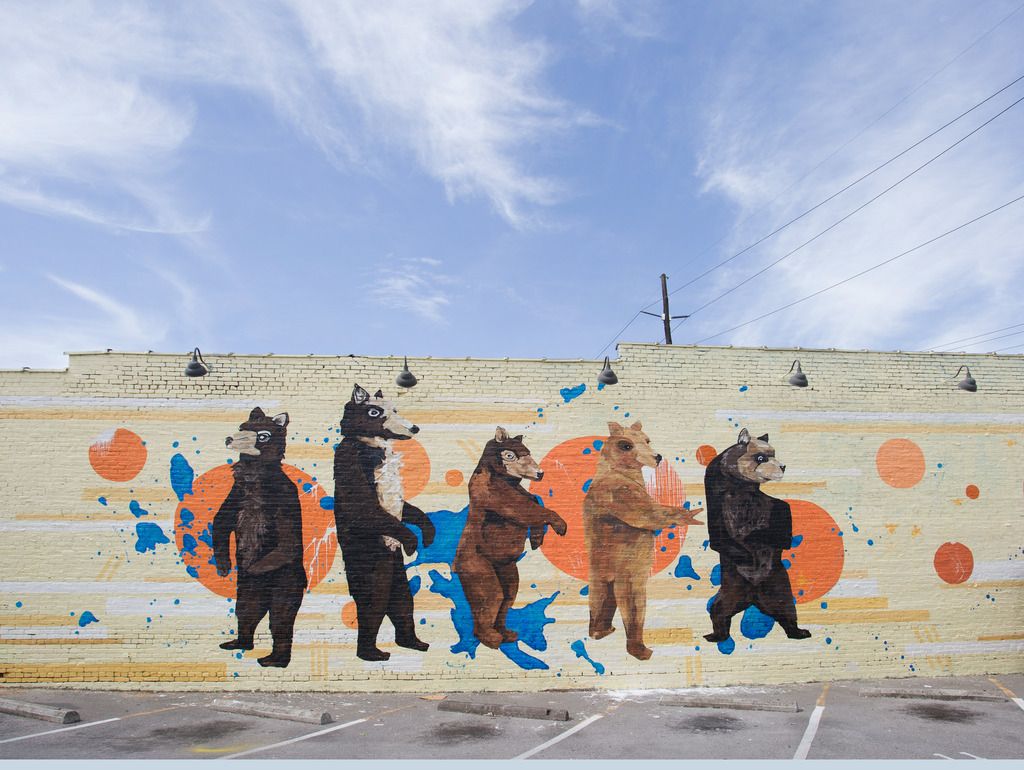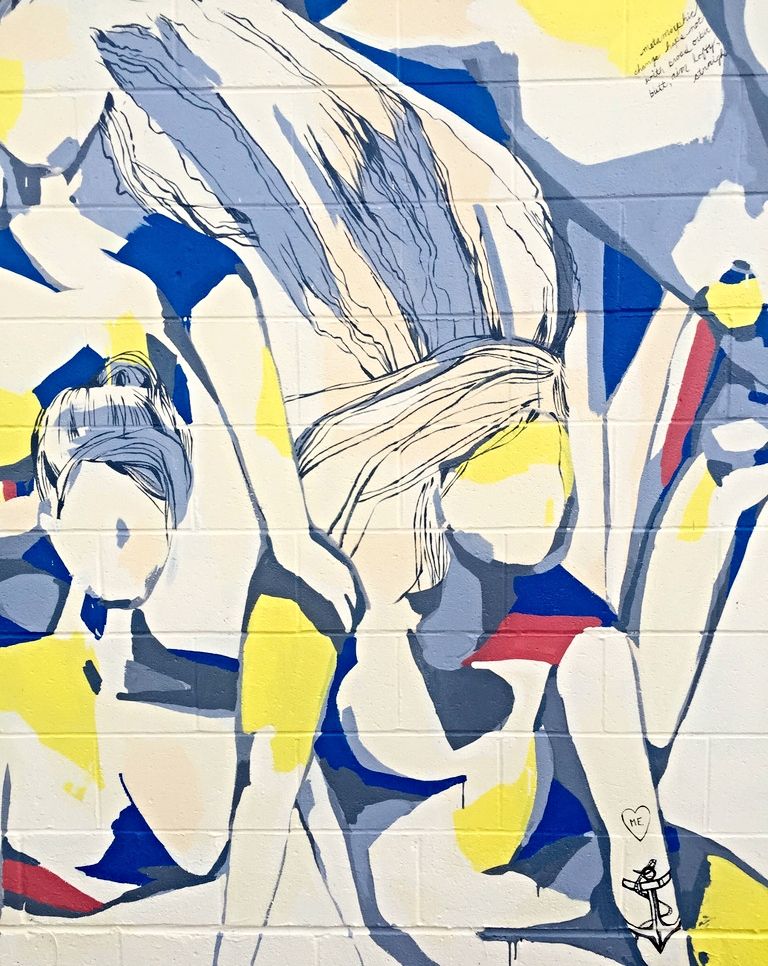 All kinds of stories... (Deeply Dimensional Women, Nashville, TN 2016)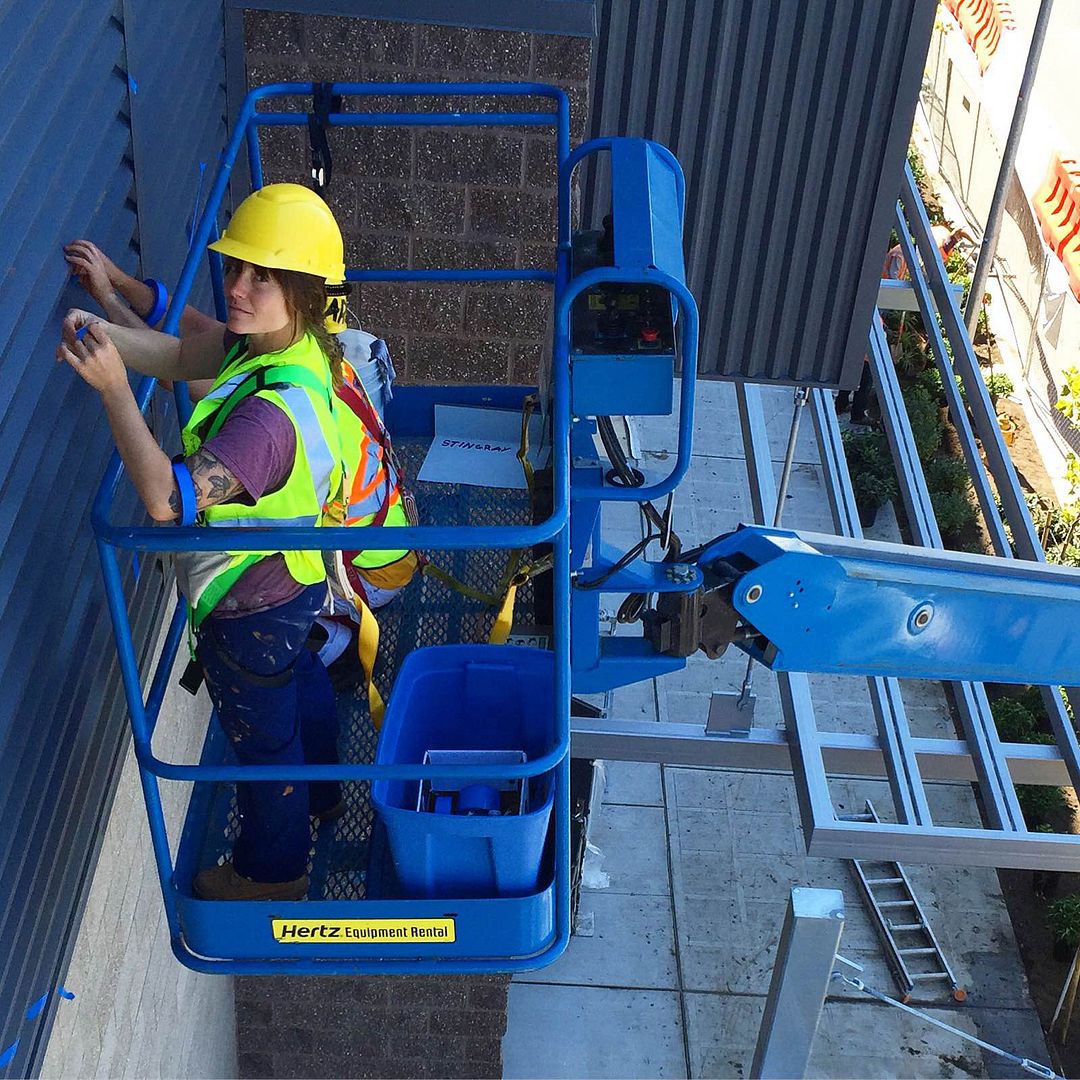 Clean lines and craftsmanship at any height... (REI mural on metal, Seattle WA (2016)

On portable panels or walls, the possibilities are endless.

Above: a graphic inspired design commissioned for the walls of The Long Room, Chicago. There's a story behind all illustration.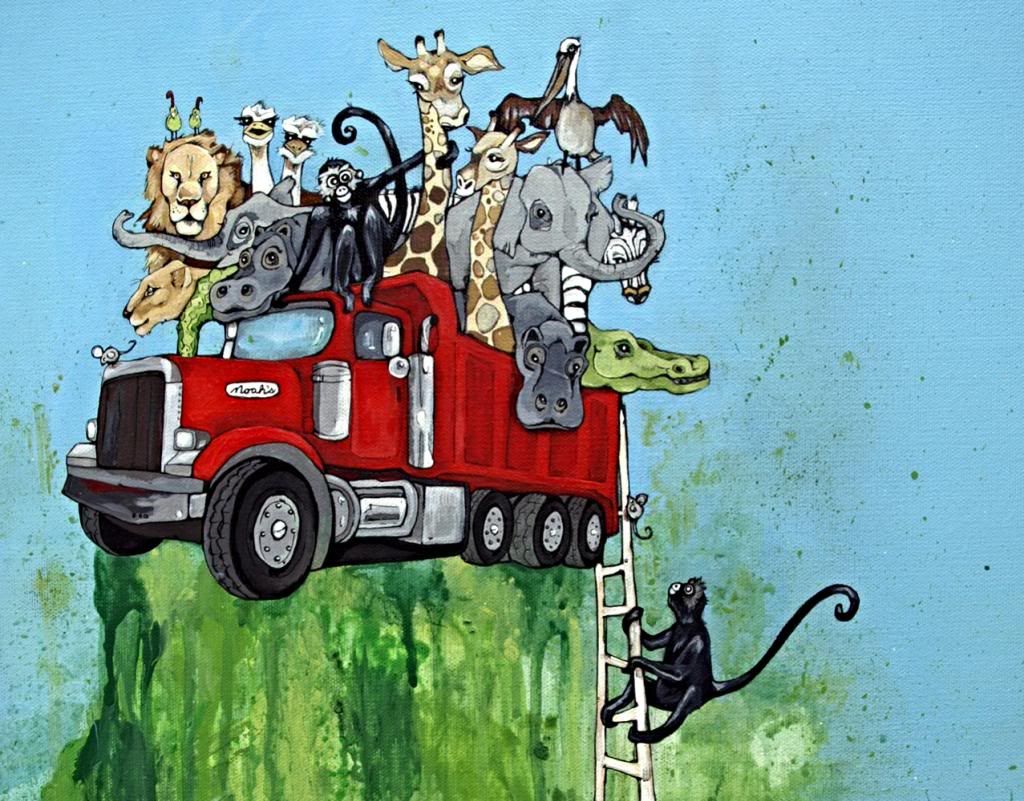 Children, natural story tellers, take pleasure in the process of planning for their personal storyboard.
It feels like I have a guard if I get scared in the night...I will know that it's right there to protect me..." -Callie Green age 7
...expressing each unique vision with style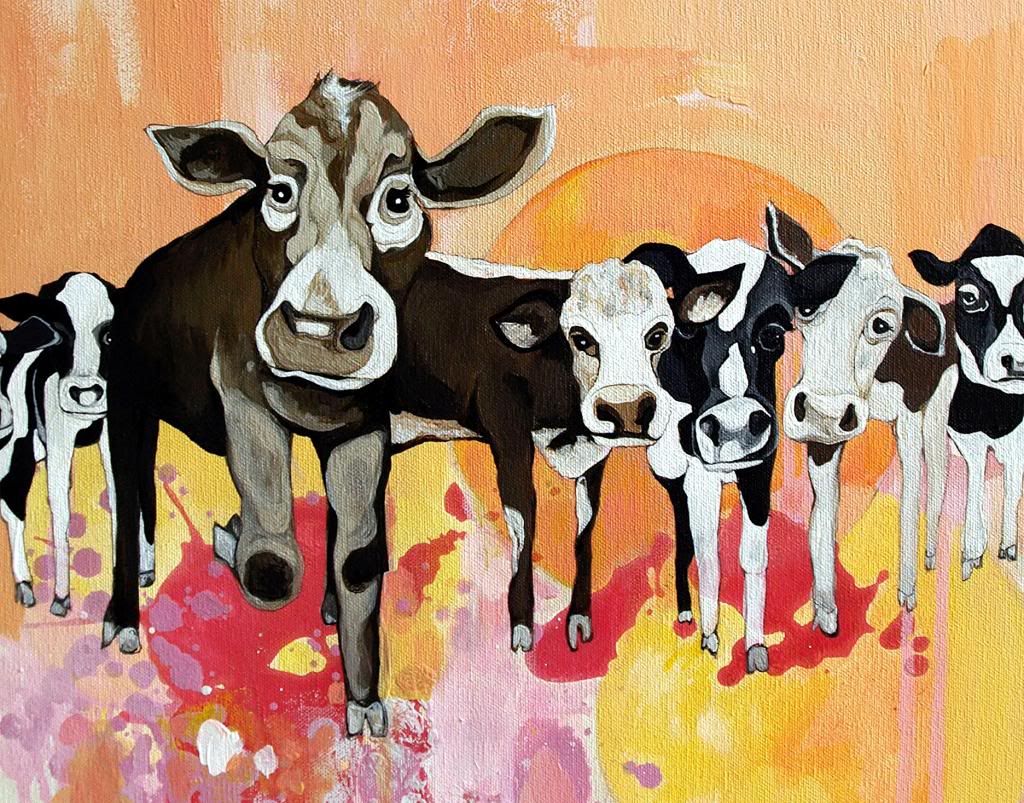 the story lives in the details...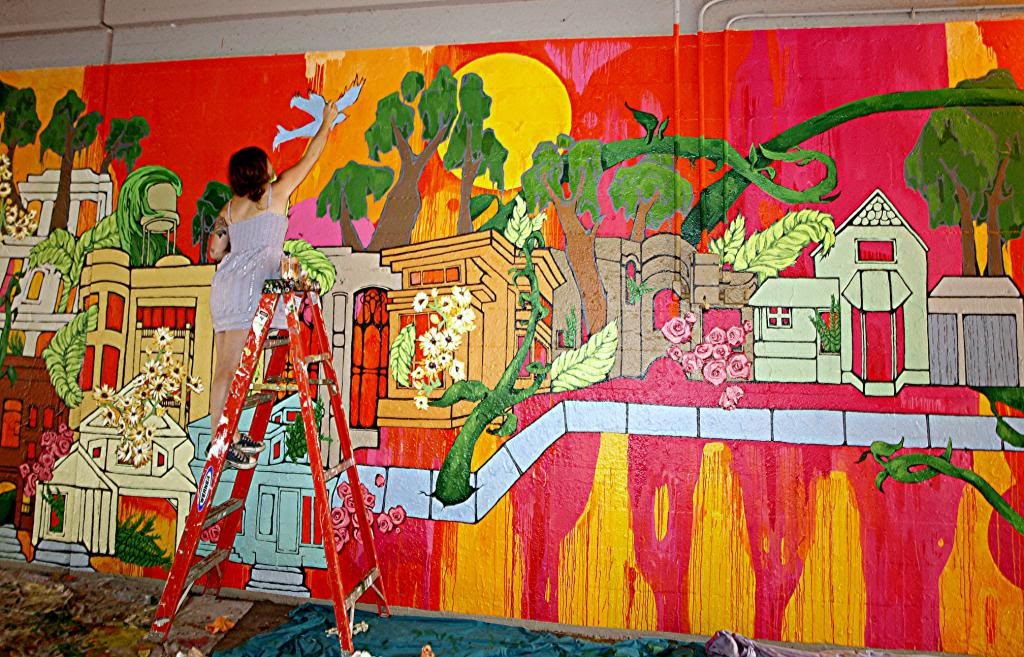 Color changes a neighborhood. Art transforms community.

....translating any work of art to mural size because art should be everywhere and for everyone. (assistant to Josh Coffy - Birdsong, 2015)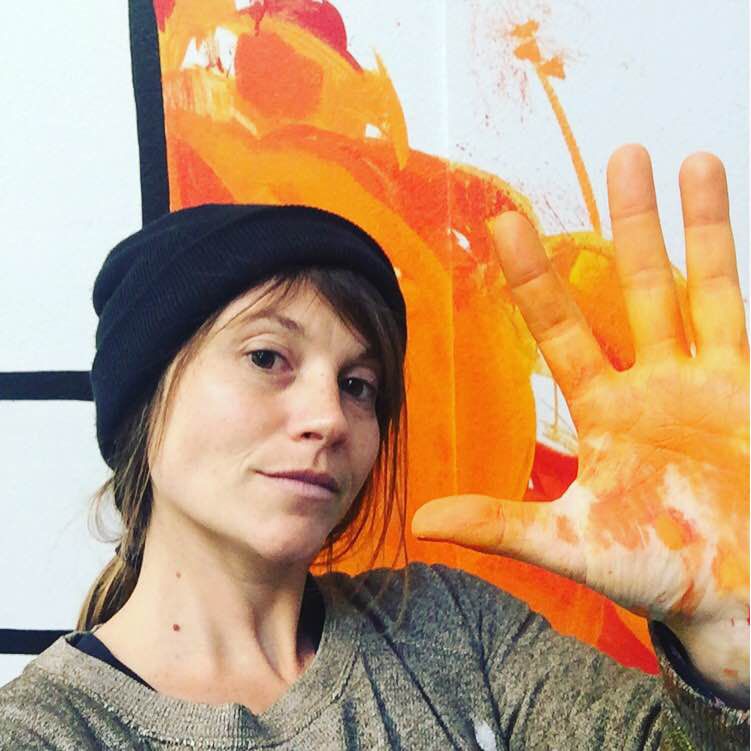 Tell your story, or let's compose one together.
excerpts from a history in storymaking
Nashville, Tennessee FivePointsBears & DeeplyDimensionalWomen (2016)
REI via Stingray, Bellevue Washington 2016

Lavation Fitness, Kezar Stadium-scape, San Francisco, CA (2015)


San Francisco (Spring 2015) A History of the Sunset @ Java Beach Cafe


Chicago (2014-2015) The Long Room, Interior/Exterior Floral Art Deco Fusion

Chicago (2012-13) Bear Tea Party, Ninja with Eagle, Gus's Enchanted Forest,
Chicago Interior (2012) Playworks Chicago: A Cityscape/Playscape
Chicago (2011) city of Chicago, Urban Oasis

Wisconsin (2010) the Mayo Clinic, A Midwestern I Spy
Italy, Toscana, (2006) Le Dame d'Olive
Madison (2005) Frida Kahlo Trompe L'Oeil

Nashville (2004/05) Citywide Art Outreach Murals, Frist Center for the Visual Arts